There are moments in every photographers life that´s more important or more thrilling than others. I remember the day I´ve got my first Leica. It was a M4 with Summicron lenses, 35 mm and 90 mm. For you who´s used to the Leica nomenclature this of course means 2,0 as maximum aperture. The 90 mm was a huge piece of glass made in Canada. They where both of them really good lenses. Better tha the Takumar 35 mm and 85 mm I´ve got for my Pentax Spotmatic. Best of all the focus was very accurate and fast.
A couple of years ago I Bought my first Olympus OM-D E-1 together with the 12 mm 2,0 and 45 mm 1,8. The feeling was very much the same. Small and easy to handle. Really sharp lenses and fast focusing. In fact I´ve always liked 24 mm lenses on 35 mm cameras. My favourite combination, after the M4, was for many years Olympus OM3 ti with Zuiko 24, macro 50, macro 90 and 180 mm. All of them with 2,0 as maximum aperture.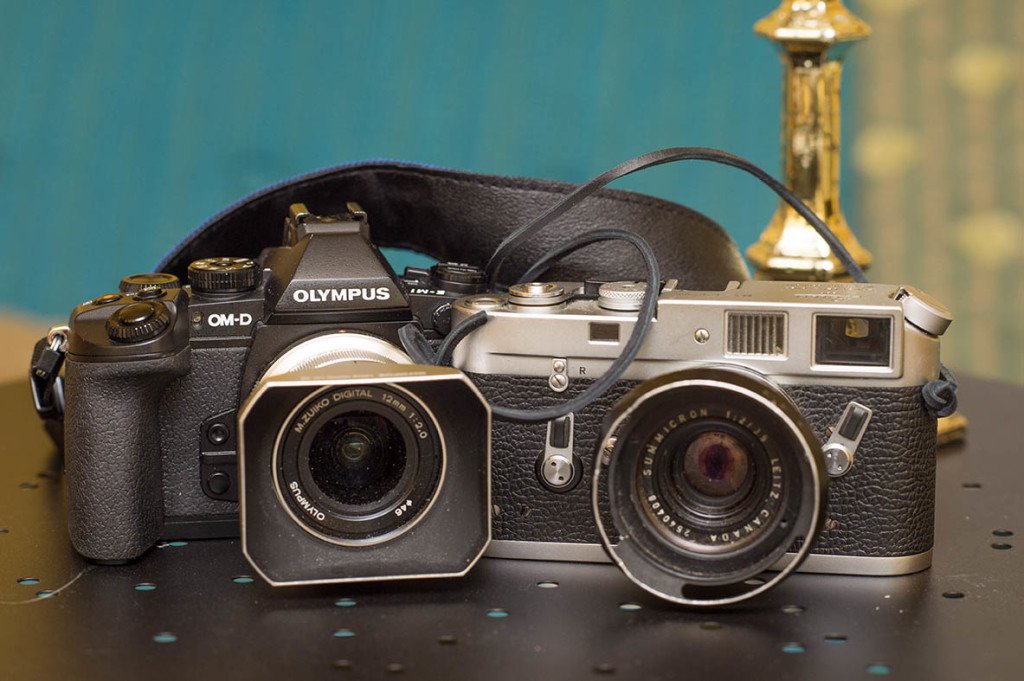 Using this really small lenses 12 and 45 as well as 75, which I added later on was really wonderful They´re all very sharp, compact an powerful with 2,0 or 1,8 maximum. The backpack with my equipment became much easier to carry. I´m using a full frame Nikon equipment as my standard set and a Pentax K-3/K-1 set for travelling. Compared to the Nikons Olympus is far easier to carry and gives me almost the same possibilities as the D5 does with 24, 35 and 85 1,4 as well as 135 and 200 2,0. The Olympus set gives me more depth of field focus, and the Nikon set gives me the possibility to use a narrower depth of field. The Pentax K-3 is closer to the Nikon D4 when it comes to available light photography but it lacks those beautiful lenses with 1,4 or 2,0 as maximum aperture. I´m fortunate enough to have the 1,4 85 mm and 200 mm 2,8 that Pentax produced for the later 35 mm Pentaxes and so on. When it comes to wideangle I use the Sigma 20 mm and 28 mm 1,8. Good lenses but not good enough to compete with the Zuiko and Nikkor lenses. SMC Pentax 2,0 24 mm can compete though.